What is a vehicle scrappage policy?
India's new scrappage policy seeks to reduce the country's impact on the environment by isolating and recycling illegally imported vehicles. The new policy does not place an upper age limit on cars, but rather allows them to meet regulations as long as they can. As part of the policy, drivers must submit to regular testing and inspections as well as receive incentives for end-of-life recycling for old cars that are scrapped before their registrations expire. 
As a car owner, a prospective buyer, and a petrolhead, how does this new policy affect you? It is our goal to simplify the language used by the government so that everyone can understand what this new law entails.
What are the conditions under which my car can be scrapped? 
You can send your car in for scrapping if:
The registration certificate for your car has already expired. 

You failed the inspection/or fitness test of your car at a registered inspection centre. 

During a natural disaster or accident, your car was irreparably damaged. 

The police seized your vehicle. 
Additionally, scrapped vehicles will include government vehicles with decommissioned engines and abandoned vehicles. It's completely voluntary to scrap your car. However, if you don't do this, you won't be allowed to drive your car on the road. 
Is there a place where I can have my car tested or scrapped? 
As soon as your car's registration certificate expires, you will need to drive it to a registered automated vehicle inspection station if you wish to keep it, or to a scrap yard if you wish to dispose of it. In the first phase of implementing the scrapping scheme, the government intends to establish 75 inspection centres, and 26 of them have already been established. By the end of the decade, there may be 450-500 of these inspection centres. 
Depending on where you live, you may have to wait for a registered scrapping facility to open near you in order to scrap your car. In the next four to five years, the government projects the opening of 50-70 scrap yards in India. There is an expectation that every scrapping facility and inspection centre will be connected to the VAHAN database. The CERO MSTC and the Maruti Suzuki and Toyota Tsusho' facility in Noida are also large, government-registered recycling centres where you can scrap your car. In addition to Tata's upcoming scrap machine in Gujarat, a list of registered recycling facilities in India will also be available. 
When an inspection is conducted, what is tested?
While the full testing procedure hasn't been announced yet, the inspection procedure may follow the same principles as other countries' safety and emissions testing procedures. Your car will be thoroughly inspected for the safety equipment (seatbelts, airbags), a pollution test will be conducted (in accordance with BS6 or BS4 standards, as appropriate), and other tests like headlight alignment checks will be conducted. Additionally, authorities will inspect your car for structural damage and rust, and test the brakes and engine components. As well as inspecting the electronic components, they could also conduct tests.
How much does it cost to have a 15-year-old car inspected?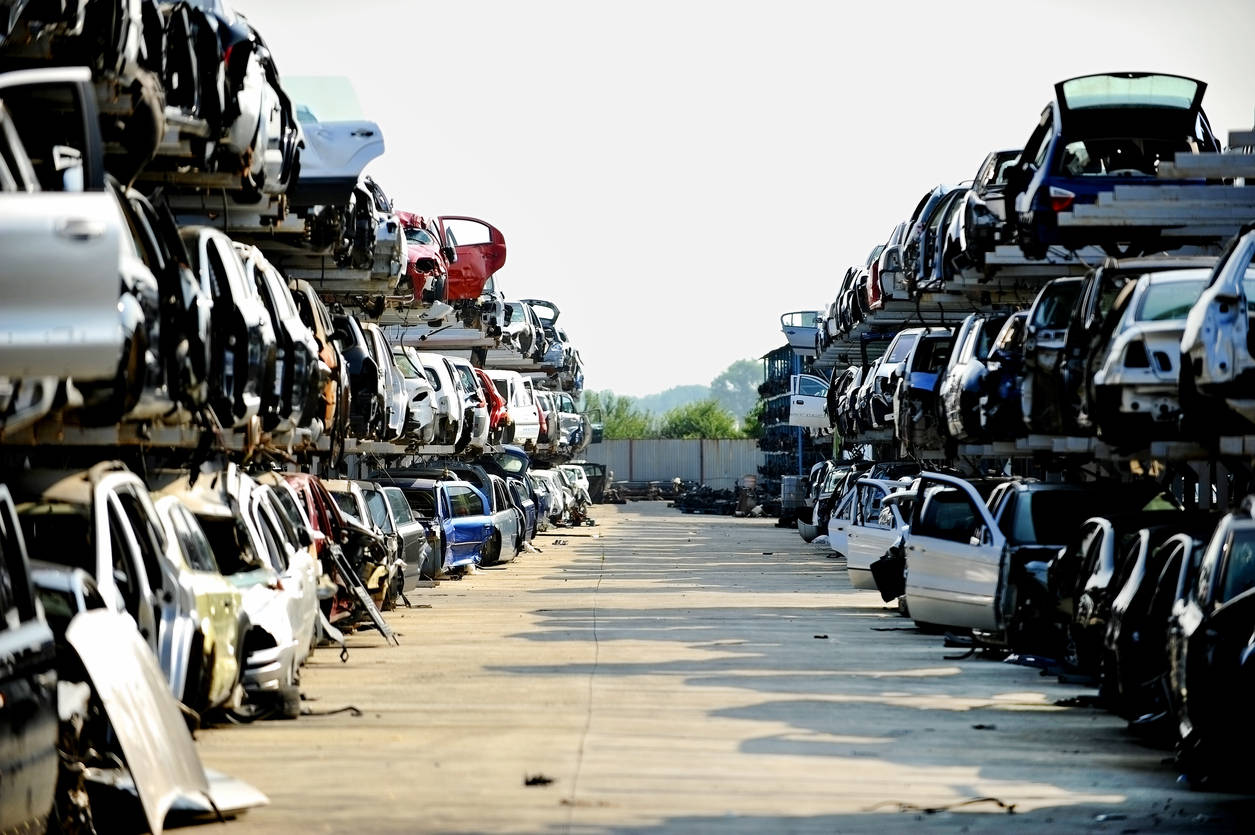 Fees for the testing and renewal of your registration can vary, but these are the maximums: 
2-wheeler: INR 500 for fitness testing and INR 1,000 for renewal (total INR 1,500) 

Private cars: INR 1,500 for fitness testing + INR 7,000 to INR 12,000 for RC renewal (INR 8,500 to INR 13,500 total)
The registration renewal fee for an imported motorcycle is INR 10,000. INR 40,000 will be charged to renew imported cars. In addition to these, you will have to pay road tax for the next five years.
The rules and rates for vintage cars (cars older than 50 years) are slightly different:
The rules governing the registration of vintage vehicles are now formalized, and owners of vintage vehicles can now do so without any hassle. The vehicle must be older than 50 years to be eligible for this rule.
Vintage car owners are allowed to apply for a new number or retain their old one under the new rules. A special series will be assigned to them in the case of the latter. In this case, the number will be XX VA YY AAAA, where XX represents the state, VA the vintage vehicle designation, and YY the two-letter designation. An AAAA number ranges from 0001 to 9999.
Those who want to register a VA series vehicle for the first time will have to pay a fee of INR 20,000. The re-registration of a vehicle, however, costs only INR 5,000. In addition to the application, vehicle owners will also be required to provide an insurance policy, a bill of entry if the vehicle is imported, and an old registration certificate if the vehicle is already registered.
Is there a time limit on how long I can keep the car after passing inspection?
The lifespan of a 15-year-old car is up to 5 years after it passes inspection and gets a renewed registration. Then, you will have to repeat the inspection and registration renewal process and pay the fees and taxes to continue driving your car for another 5 years.
What are my options if my car does not pass inspection? 
After you have completed the necessary repairs, each vehicle can be re-tested once more. In the event your vehicle fails the re-test, it can't be re-registered, and it'll be declared an end-of-life vehicle (ELV), unable to be driven on roads.  
I want to scrap my car. How do I do that? 
In many of our cities and towns, there are plenty of auto scrap yards. In order to benefit from this program, you must scrap your vehicle at a registered scrapyard. It will be checked against the VAHAN database, you will be inspected, and your car's papers will be taken. On the government's website, you can find the forms and details of documentation. They will give you a scrapping certificate after the verification process is completed. You will receive a payment for the agreed scrap value of your vehicle from your registered scrapping facility. As an alternative, you can get a bank check for the amount.
When I get my old car scrapped, what incentives/benefits will I get?
The state government will offer you a concession of 25% on-road taxes for the first 15 years of owning your new car after getting your scrapping certificate. Automobile manufacturers have been encouraged to offer a 5% discount on the purchase of a new vehicle, in addition to waiving registration fees. The carmakers still need to decide whether to offer this discount. 
Is my car wrecked when I take it to be scrapped? 
Scrap yards start by disassembling your car and separating its parts and components. There are no fluids left in the car, including engine oil, brake fluid, fuel, etc. Wheels, tyres, and batteries are removed. Other electronic and mechanical subassemblies, such as the engine, transmission, infotainment system and alternator, might still be sellable. If done correctly, it increases the scrapping centre's profit margin. 
As soon as the car's majority of its components are fully removed, it is taken for further processing, often to an off-site facility. Air conditioning units, pipes, and heater cores are often intact and salvageable. The glass and plastic parts are removed, and the paint is sanded off. As a result, the remaining shell is crushed and shredded and reused to produce new metal.
Also Read – Prime Minister Modi Unveils Vehicle Scrappage Policy, Encourages Startups and Youth